Website Design Services
Designer & Developer Making the Web a Better Place.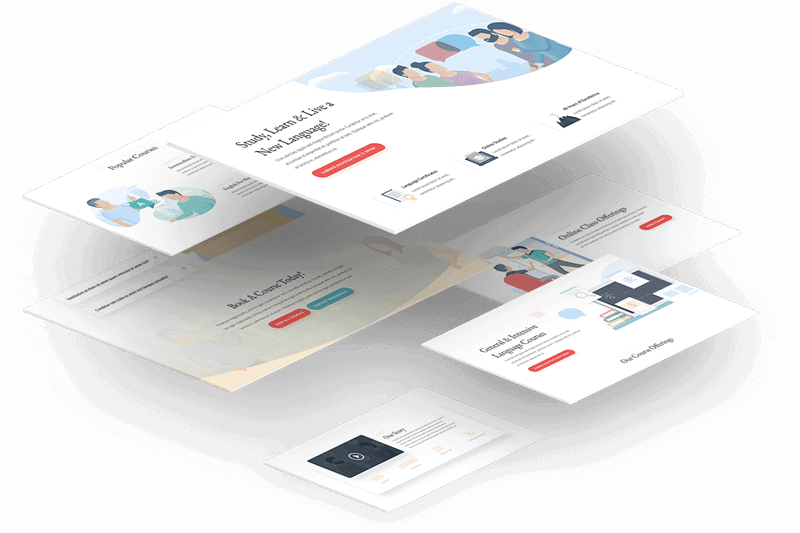 Our Website Design Services

Website Design
Our website design services range from logo designs to full structured website designs. We can help you to design your brand and bring your vision to life. 
Website Design
So you have an idea but design isn't your strong points? We can design your website to show off your brand or products. We can also help design your brand if you require.
Branding & Logo
Your site needs a recognisable image, from a start-up to a full rebrand, our designers will help shape that image and look your looking for.
Content Strategy
In today's age content is king. From images and videos to social media and blog posts our team will help you shape an effect way to convey your message and give you the tools to make the process as easy as possible.

Website Development
To be successful online you need more than just a website, MDHosting Ltd will build you a beautiful, easy to use and responsive website 
Built From Scratch
All our sites are built from the ground up. We utilise modern web design techniques to quickly build you the perfect website. All sites are thoroughly test for speed and efficiency on a range of devices.
Choose a Premade Template
We understand that sometimes the perfect style already exists and we are more than happy to use a theme of your choosing to rapidly develop your website.
Maintenance & Updates
Every website we build is built on the foundations of it should be secure. We have a maintenance and security package that comes free with the first year of the design. It includes applying caching techniques, SSL Certificates, website updates, speed tests and improvements to name as few.
Define
We work with you to determine your requirements and layout the design process
Design
Our design team will stat to bring your idea to life, building out the basic styles and page mockups
Refine
All the pages are viewable live not just a static image so we can make adjustments in real time
Build
Once the style is finalised we will go ahead and build out the rest of the website with your content
Ready to start your project?
Our designers are ready to speak with you to launch your next website.
Get a free, no obligation quote today!
Just fill out our website design form or book a quick call with our designers
Website Redesign
Snaygill Boats Website Redesign
Redesign of existing wordpress website to be more user friendly and easier to maintain. Using the power of the Divi theme we were able to give the client the ability to make simple changes to the site without the need for any coding knowledge.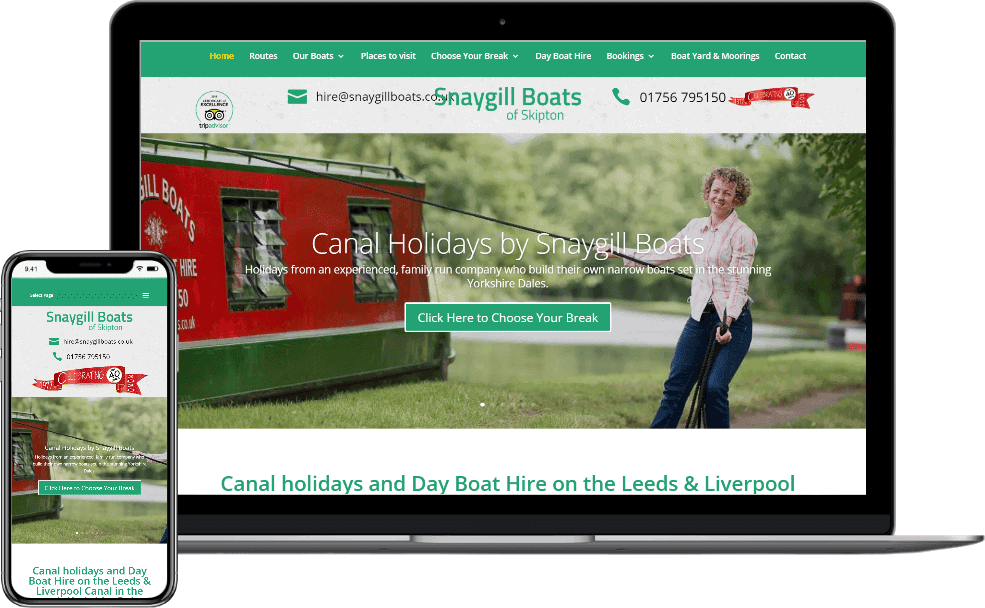 Website Development & Rebrand Design
Tewkesbury Yoga
Client wanted to create a more modern looking website and update their branding. We designed all new logo and stationary, along with adding a CMS to the website for easy timetable updates to create a seamless brand. 
All screenshots taken at final design, live sites may differ from that shown